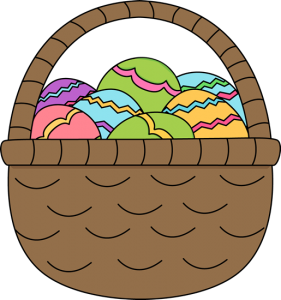 Here's an easy way to enjoy the fun of an Easter Egg hunt! Download the PDF.
Grab a piece of paper and write the numbers 1–12 down the left-hand side of the paper. There are 12 numbered pictures that will be shown in this presentation. In each of the pictures you will find an Easter egg and a surprise close by. There is one Easter egg without a surprise. Some of them will be easy to find and some a little more difficult. As you find the surprise, write on the piece of paper the surprise that you found. Each picture will have a Scripture to read. This passage will tell you how the surprises fit in the Easter story.
When you have finished, email Pastor Barb, Barb(Replace this parenthesis with the @ sign)Bonnernaz.com. Make sure you send your name so she can get another surprise to you for finishing the hunt!